The idea for a manoeuvrable high-speed torpedo boat was conceived in 1915 by three Royal Navy lieutenants from the Harwich Destroyer Force called Hampden, Bremner and Anson. What was needed was a boat capable of surprise attack on the enemy and able to make a quick get-away.
With the approval of the Admiralty's First Sea Lord, Sir Henry Jackson, for the idea, 12 of these Coastal Motor Boats (CMBs) were ordered in January 1916. Under great secrecy, all 12 boats were completed by August that year. They were small – around 15 tons – and were all designed and built by J. Thornycroft at Hampton who had experience of constructing small, fast boats.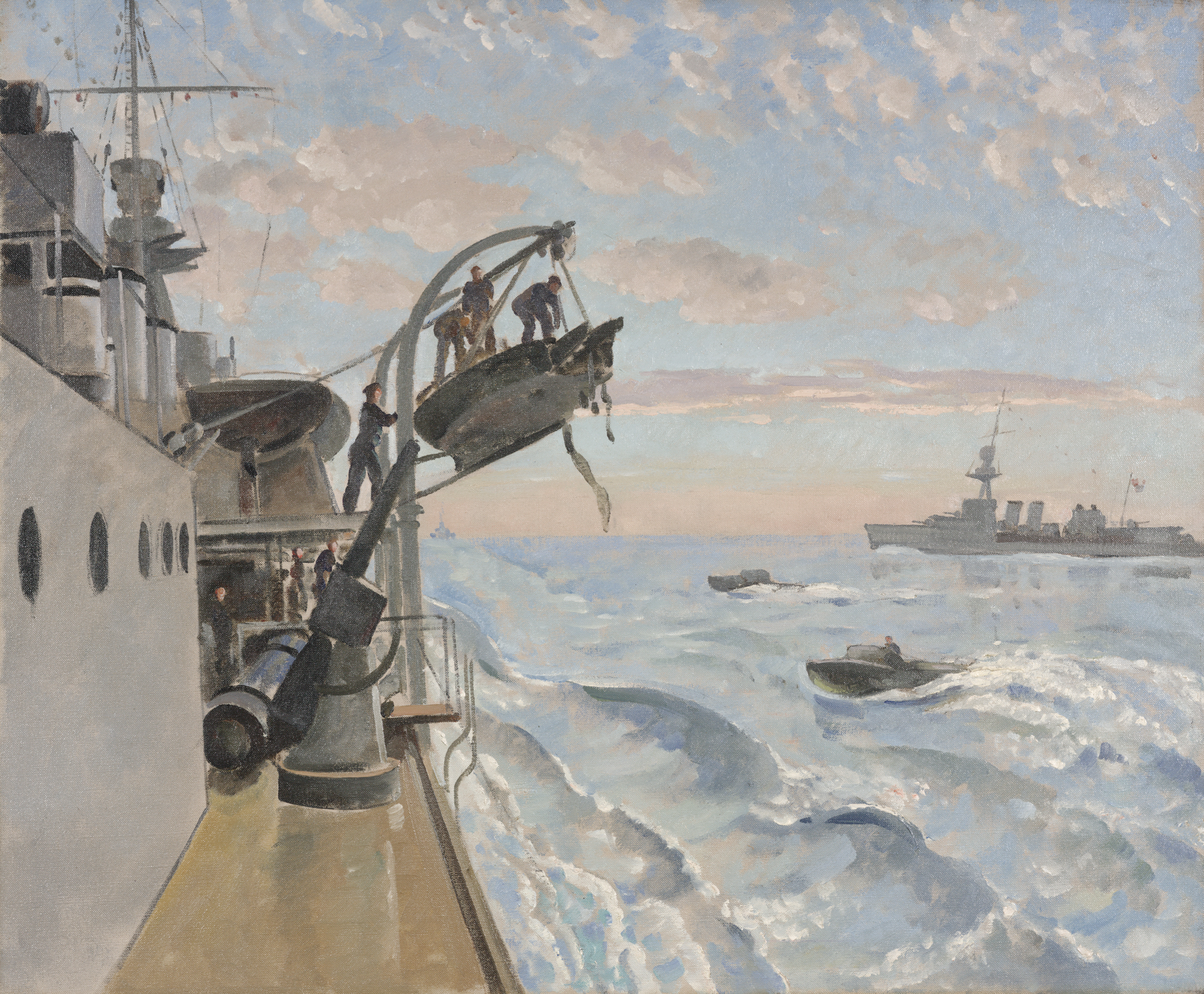 Due to the vessels' specialisation, CMB crews had to be trained from scratch and members were known as the 'suicide club' because of the perilous nature of their work. Each vessel had a crew of three, was armed with a single 18-inch torpedo and four Lewis machine guns, and was capable of a top speed of around 30 knots.
CMB 4's first assignment was to Dunkirk in December 1916 under the command of W.N.T. Beckett, as part of the Dover patrol CMB 3rd Division. She carried out numerous patrols along the Belgian coast. Then, on 7th April 1917, CMB 4, together with CMBs 5, 6 and 9, took part in an attack on a German destroyers at Zeebrugge. A sworn affidavit from Beckett notes "... in the course of the action one of the said German torpedo boat destroyers was torpedoed and sunk whilst the other was badly damaged." For these actions Beckett was Mentioned in Despatches (MiD) and received the Distinguished Service Cross (DSC) for his actions. CMB 4 also received the battle honour 'Zeebrugge 1918'.
After the war, CMB 4 was sent to Russia in 1919 to assist the Czarist 'White' Russian cause, running couriers in and out of Petrograd by sea. Lt Augustus Agar was place in charge of CMBs 4 & 7, shipping them under the greatest secrecy under the guise of private yachts with the crew in civilian clothing. Once at their base at Terriokin in neutral Finland, CMB 4's shallow draft and high speed enabled it to pass over the defensive minefields at Petrograd and Krondstat.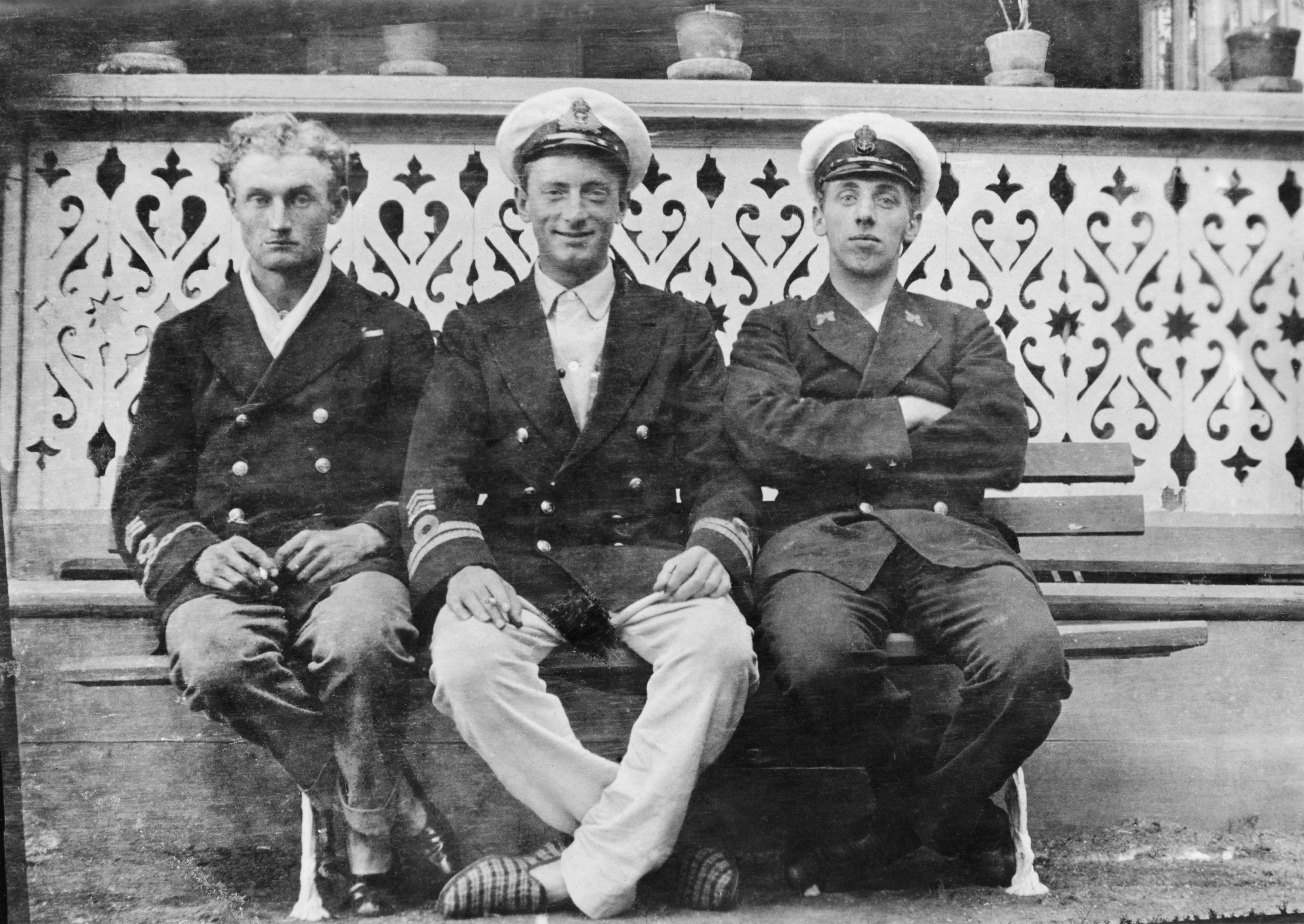 When the couriering duties ceased, Agar was persuade to launch an attack on ships controlled by the Bolsheviks. On 17th June 1919 CMB 4 attacked and sank the Red Fleet's armoured cruiser OLEG at Krondstat, then escaped under a barrage of fire. CMB 4 re-joined the British fleet and received a hero's welcome. Agar commented: "They cheered us all the way up. What a welcome…just our teeny party of six in two boats and the whole British Fleet, thousands of sailors cheering like mad. I nearly cried." For this brave action the crew members of CMB 4 received due recognition; Agar received the Victoria Cross (referred to as the 'Mystery VC' because of the secrecy of the operation) at the CMB's base at Osea Essex. S/Lt Hampsheir [sic] was awarded the DSC and Chief Motor Mechanic Beeley the CGM. Meanwhile the Russians, their pride dented, put a bounty of £5,000 on Agar's head.
Where is she now?
CMB 4 is on display at the Imperial War Museum, Duxford.
Sources
The National Archive for affidavit of events of 7 April 1917 Ref TS13797
The National Archives- Naval Intelligence report . Attempt by CMB 4 to land courier behind Bolshevik lines. ADM18563208
The Coastal Forces Heritage Trust Newsletter Issue 8th May 2011.
Special thanks to Captain Trevor Robotham, Rodney Agar and Costal Motor Boat Trust historian, Geffrey Hudson